Mesotherapy is a non-surgical, cosmetic procedure of administering growth factors, vitamins & proteins in the scalp of patients suffering from hair fall. These substances are injected into the dermis, a layer of the skin. It helps in enhancing blood distribution, triggering cell metabolism and speeding up the revival of hair follicles. It has been found to be helpful in a lot of patients suffering from active hair fall.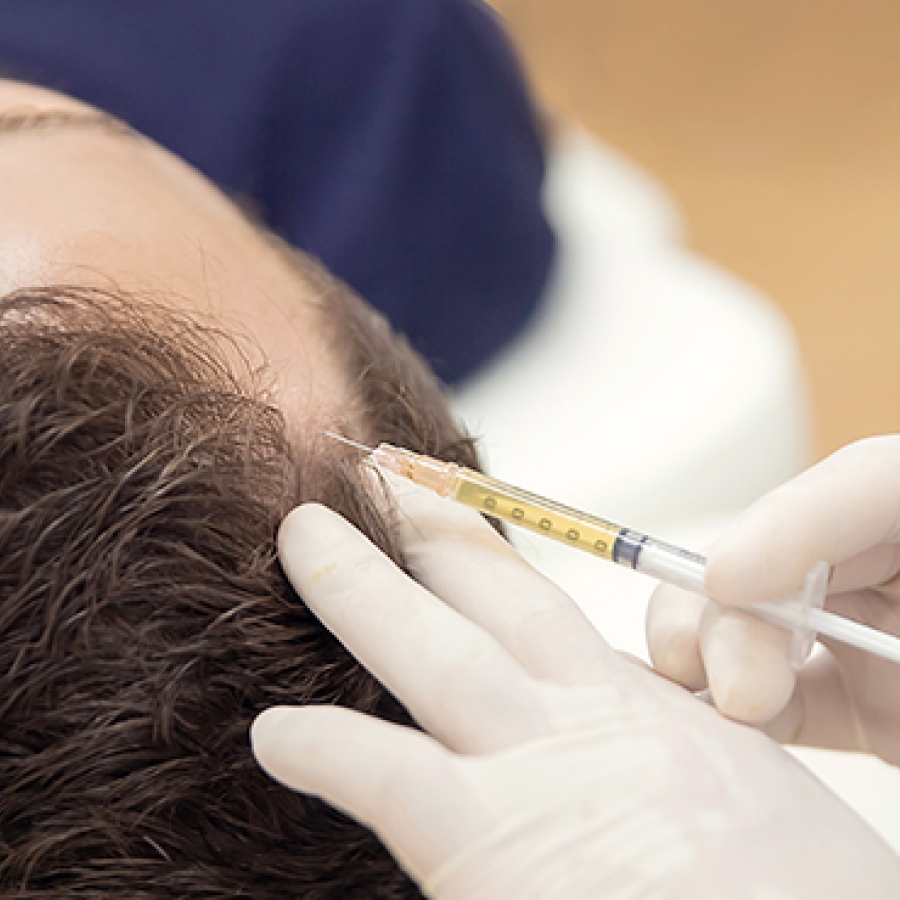 How Mesotherapy works for Hair Regrowth?
Using dermaroller, mesogun or insulin syringe, microholes are created over the scalp and stem cell serum or platelet rich plasma is instilled into the deeper layers of scalp which stimulate the existing hair follicles and promote the new hair growth.
What can I expect from the treatment?
You can expect new hair growth along your existing hair line and improved density, health and texture of hair.
Man or woman – who is a better candidate for this therapy?
 It is equally effective in both men and women.
Is the treatment painful or any side-effects?
The pain is subjective and patient specific. Some people perceive it like hot massage and some find it unbearable. For sensitive individuals we suggest numbing gel or topical anaesthesia one hour prior to procedure which reduces the pain sensation considerably. Mesotherapy is a safe procedure and there are no long term side effects. However, the procedure should be done under complete aseptic conditions so as to avoid folliculitis.
How long does the treatment take?
Mesotherapy is lunch time procedure and it takes maximum half an hour for the procedure and you can go back to your work place immediately after the procedure.
Can I wash my hair after the treatment, and after how much time?
You can wash your hair after 24 hours of mesotherapy with your routine shampoo.
Will it also cure my dandruff?
No, for dandruff you need to wash your hair with antidandruff shampoo and take treatment as prescribed by your dermatologist.
How many treatment sessions will I need?
One requires atleast 4 sessions. The therapy can be continued further upto 10 or 12 sessions with good results by combining therapies like anti-hairloss solutions, stem cell serum and platelet rich plasma.